LSU CONDOS

LSU REAL ESTATE
Welcome to Toni House's LSU Condo Real Estate Page.
Listed below are condominium developments conveniently located
near Louisiana State University campus for any and every price range.
*Price Range Shown is High and Low Listing Price of active listings at time of posting.

For more information or to set up a private showing on any home
call Toni House at (225) 964-6535 or e-mail Toni@HouseKnowsHomes.com.
Let us help you find the perfect home in the LSU Area!
---
FEATURED LSU CONDO FOR SALE:
5253-C Brightside View Drive
Price: $118,000 MAP
2 Bedroom, 2 Bath; 1,148 SqFt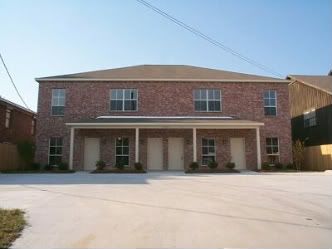 Really cute and spacious Condo on Bus Route to LSU. Dressed up with 9ft Ceilings, Crown Molding, Tile Floors in Living Areas, Kitchen, and Baths. Great Colors!! Washer and Dryer, Refrigerator, and Microwave included. Very well maintained. Owner will have the condo move-in ready. Find Out More
---
LSU CONDO DEVELOPMENTS:

Crescent At University Hills
Price Range: $295,000-$2.3 Million MAP
Premier condo development with spectacular views of the LSU Lakes and campus.
Luxury mid-rise residence with gated entrance and endless amenities. View All Active Listings
Victory Commons Condos
Price Range: $209,900-$588,525 MAP
Gated community minutes from downtown Baton Rouge and steps from
LSU Campus. View All Active Listings


Three Thirty Three Lofts at East Boyd
Price: $220,000- $297,600
Award winning developer's newest project- a modern 28 unit development
with a gated entrance near LSU campus and located on the bus route. Under
Construction, Ready Summer 2012. View All Active Listings
Fieldhouse
Price: $155,000-$299,000 MAP
Private gated upscale development within walking distance to every sporting venue at LSU
and minutes from downtown. View All Active Listings


Village at Pelican Lakes
Price: $194,900-$252,000 MAP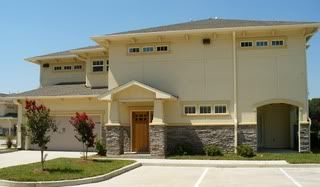 Beautiful condominium development with controlled access gate and views of
lake. View All Active Listings
Arlington Trace
Price: $160,000-$175,000 MAP
Affordable and New Condos located right off of Burbank in gated community. View All Active Listings
Arlington Trace
Price: $169,900-$197,900 MAP
One Block from LSU Bus Route with newly completed clubhouse and pool. View All Active Listings
Tiger Manor Condominiums
Price: $126,900-$194,900 MAP
One Block from LSU Bus Route with newly completed clubhouse and pool. View All Active Listings
Lake Beau Pre Townhomes
Price: $169,500-$175,900 MAP
Located approximately 1.2 miles from campus featuring a gated entrance and walking trails.
View All Active Listings
Park Place
Price: $129,900-$160,000 MAP
Gated community located in the beautiful Garden District within 1.2 miles of LSU.
City Park, Golf, Tennis, and other amenities just across the street! View All Active Listings
The Blox at Brightside
Price: $108,900-$125,000 MAP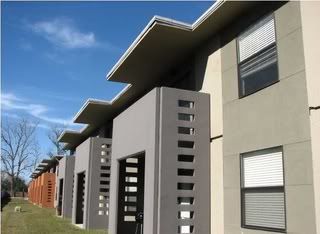 Unique condominium development conveniently located close to campus on LSU bus
route with resort style pool. View All Active Listings
Riverview
Price: $56,800-$114,900 MAP
Downtown living with short drive to LSU. 4 story gated condo community which was
renovated in 2006. View All Active Listings
Courtyard Orleans in Tigerland Acres
Price: $84,000-$114,000 MAP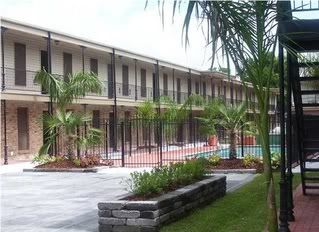 Condo Conversion located off of Nicholson Drive near LSU campus with gated entrance, pool,
and hot tub. View All Active Listings
Highlander Townhomes
Price: $78,000-$87,000 MAP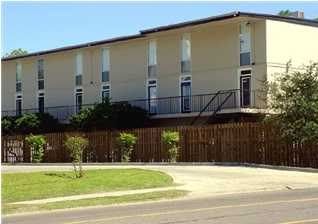 Small gated community with convenient location to campus. 2 blocks from LSU's
North Gates. Walking distance to class, The Chimes, tailgating, and eateries. View All Active Listings